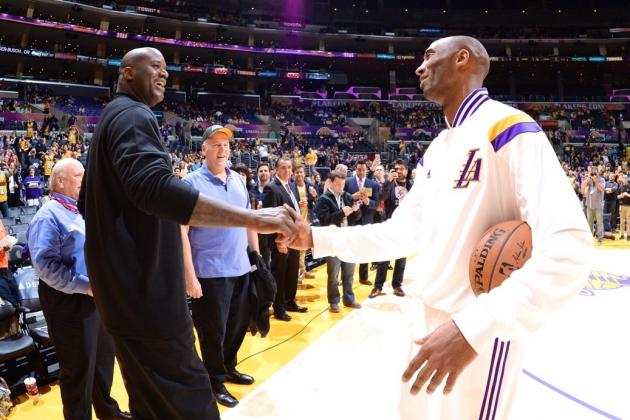 The blood feud between Shaquille O'Neal and Kobe Bryant has long been buried, but the two have managed to avoid a one-on-one sit-down in which they publicly discussed what went wrong in Los Angeles—until now.
Bryant appeared on O'Neal's podcast,
The Big Podcast With Shaq
, which will air Monday on PodCastOne.com, and the pair addressed their past head-on.
In an excerpt of the interview provided to Bleacher Report, O'Neal and Bryant both admitted to having regrets about the way their pairing with the Lakers ended.
"A lot of stuff was said out of the heat of the moment," O'Neal said, via Serena Winters of Lakers Nation. "I guarantee I don't remember a lot of stuff that they said, because I changed my thought process of, you know what, we won three out of four, what the hell are you all talking about, this is not really even a story."
Source: (bleacherreport.com)